Build your dream career with our expert resume templates
Make your job search easier with Resume Now's CV templates. Wherever you are in your career, our premium and free CV templates will help you save time and put your best foot forward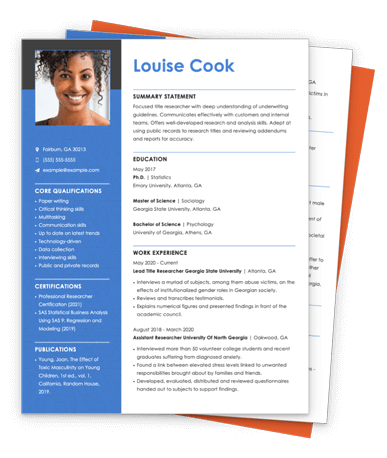 "I recently used one of your resume templates and was impressed by how easy it was to customize and how professional it looked."
"I am so grateful for your resume templates! As a recent graduate, I was struggling to create a polished and professional-looking resume. Your templates made it so easy for me to showcase my skills and experiences in a way that really stood out."
"I have been using your resume templates for years and they have always helped me make a great first impression with potential employers. The templates are modern, stylish, and user-friendly, making the job search process a breeze."
"I am not a design expert, but your templates made me look like one! I was able to create a resume that was not only functional but also visually appealing."
"Your resume templates are a game changer! I used to spend hours trying to design my own resume, but with your templates, I was able to create a professional-looking resume in just a few minutes. I am so glad I found easy temps."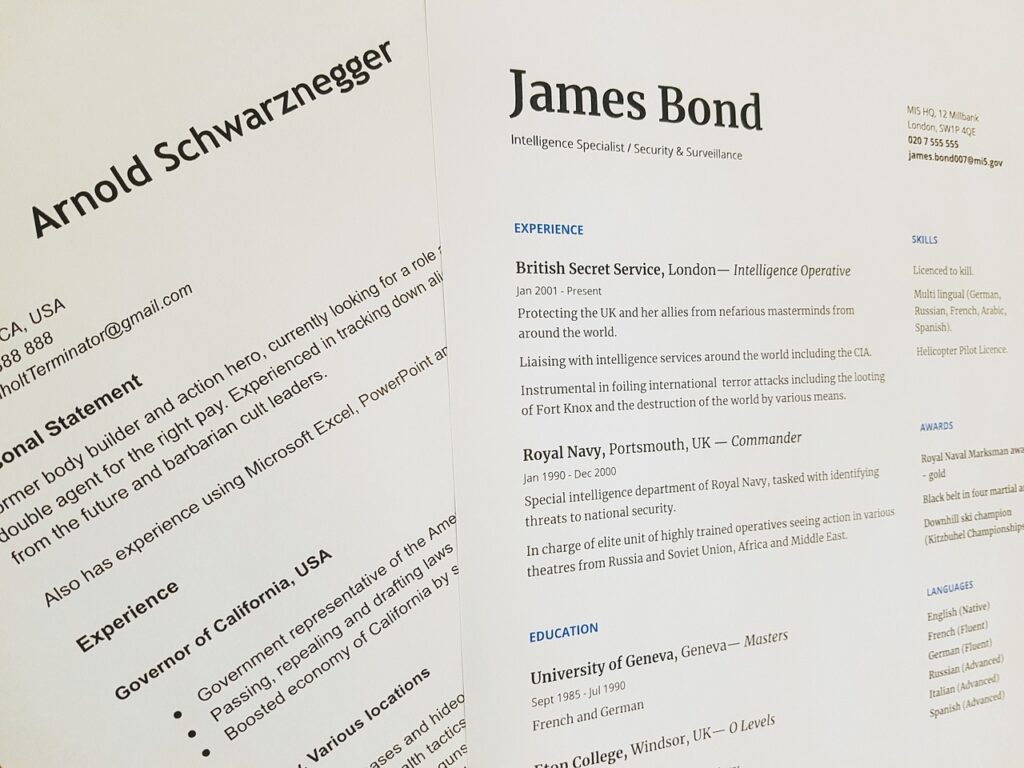 Our resume templates work by providing you with a pre-designed and professional-looking format for your resume. You can purchase and customize them by selecting a template that suits your needs, downloading it, and then editing it with your own information.
To purchase and customize a template:
Choose a template from our collection that fits your preferred design and style.
Download the template in either Microsoft Word or Google Docs format.
Fill in your personal information, work experience, education, and other relevant details in the designated sections.
Customize the template further by changing the font, colors, and other design elements to match your personal brand.
Here are some tips and advice for building a strong and effective CV:
Tailor your CV to the job: Make sure to customize your CV for each job you apply for, highlighting the skills and experiences that are relevant to the specific role.
Keep it concise and clear: Your CV should be easy to read and understand, so keep it concise and use clear, simple language. Avoid using excessive industry jargon or overly complicated sentences.
Highlight your achievements: Rather than simply listing your responsibilities, focus on the achievements and results you achieved in your previous roles. Use quantifiable data and specific examples to show your impact.
Make use of keywords: Many employers use applicant tracking systems (ATS) to screen CVs, so make sure to include relevant keywords related to the job you're applying for to increase your chances of being seen.
Include a personal statement: A personal statement is a brief summary of your background and career goals. Use it to introduce yourself and explain why you're the best candidate for the job.
Choose a professional format: Make sure to choose a format that is clean, professional, and easy to read. Avoid using overly complex or flashy designs that could detract from the content of your CV.

Proofread carefully: Double-check your CV for any errors or typos before submitting it. A well-crafted CV is essential for making a strong first impression with potential employers.

Keep your CV updated: Regularly update your CV with new skills, experiences, and achievements to keep it relevant and up-to-date.

Seek feedback: Ask for feedback from a trusted colleague, mentor, or career coach to ensure that your CV is clear, concise, and effectively showcases your skills and experiences.